Version 1.3 features and improvements
Chinese version of the article is available here
It's been a while since the last major release version. We hope you'll like the new features introduced in this latest version 1.3.
Calendar integration
Finally, Calendar Integration is a reality! You can access Events, schedule Events and post Events to your calendar automatically. See the separate article that details this new feature. This is the first version with Calendar Integration, so please leave your feedback here (or contact us by email at support@timetrack.io).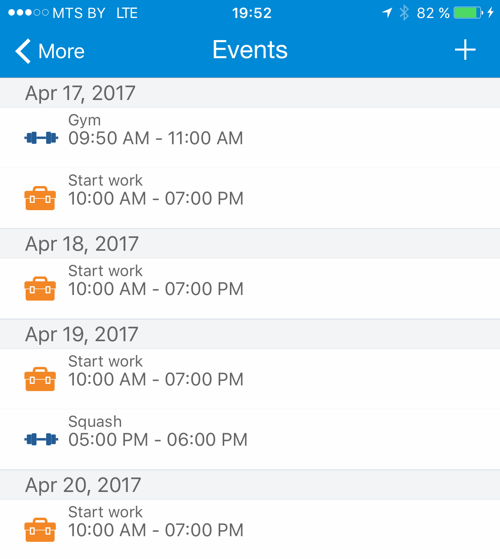 Tag statistics*
Prior to this latest version 1.3, you could enter Tags and use them in the Report filter, but there were no statistics by Tags. Now, statistics by Tags have been added and this new feature is available both in the Mobile Report and in the Exported file.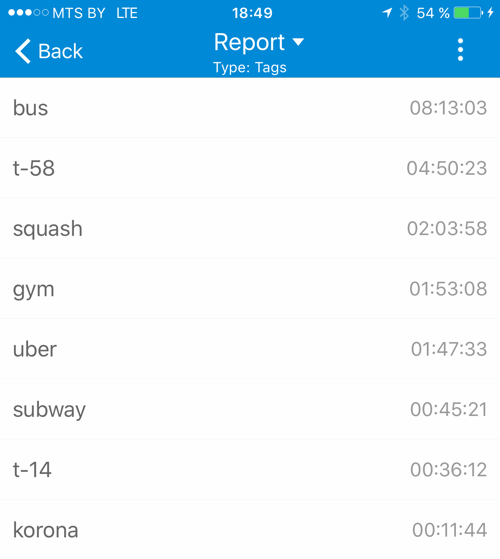 Tag select improvements
This improvement speeds up Tag input when you have a lot of Tags. It displays "Last 5 used tags" for the Activity Type in the newly added top section of the screen. Let's say you have 100 tags, but for Sport Activity Type you use only Swimming, Tennis and Football. When you select Tags Edit, it will show these 3 tags in the Top Section of the screen.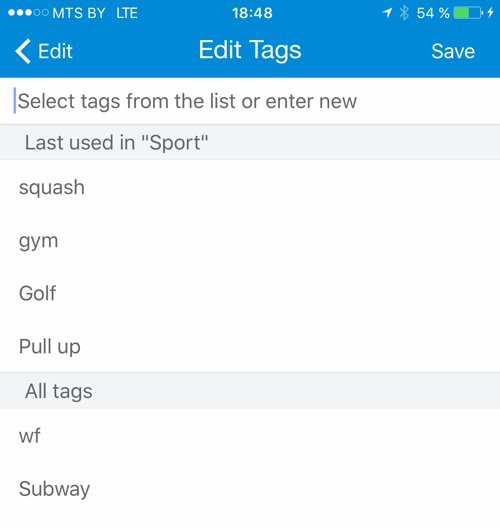 URL scheme calls on start/stop/pause*
Some apps support URL 'Schemes'. With the URL, you can launch another app and pass some parameters to this other app. This other app will process the parameters passed to it and perform some actions. For example; if you call twitter://post?message=timetrack.io, the "New Post" screen of the Twitter app will appear (if the Twitter app is installed on your device). TimeTrack.io now let's you call these URLs when you Start, Stop or Pause Activities.
To utilize this new feature, you first need to enable it in Settings.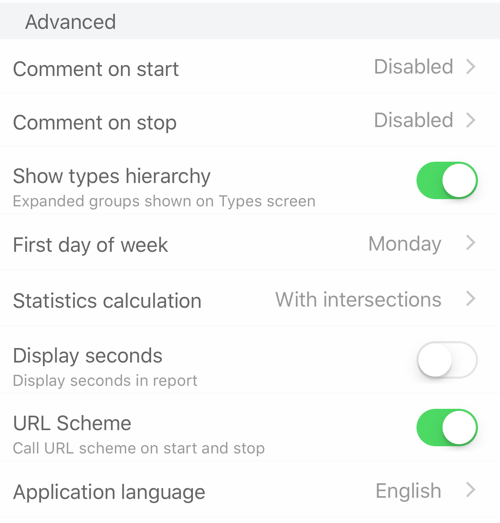 After this option is enabled, you can add URL calls for any Activity Type.
For the example in the screen above, the following Twitter screen will be displayed after the "Walk" Activity is Stopped: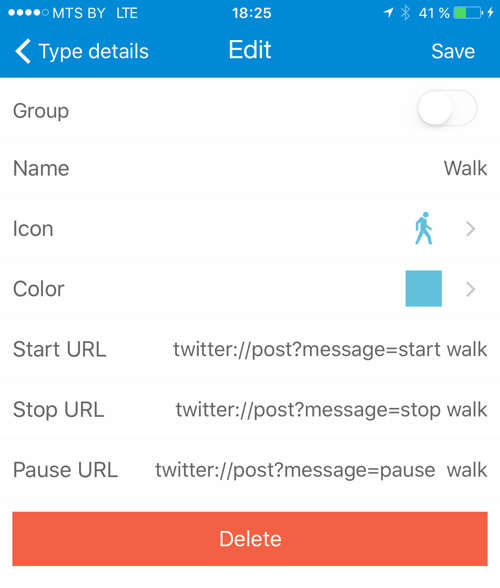 For the sample above you'll see the following Twitter's screen after stopping "Walk" activity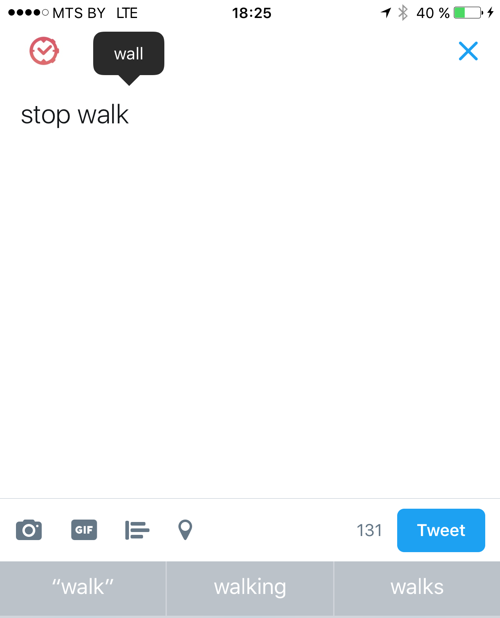 Pie chart improvements
In the image displayed below, please note that the plain pie chart has been changed to a donut pie chart with information shown inside the donut's 'hole'.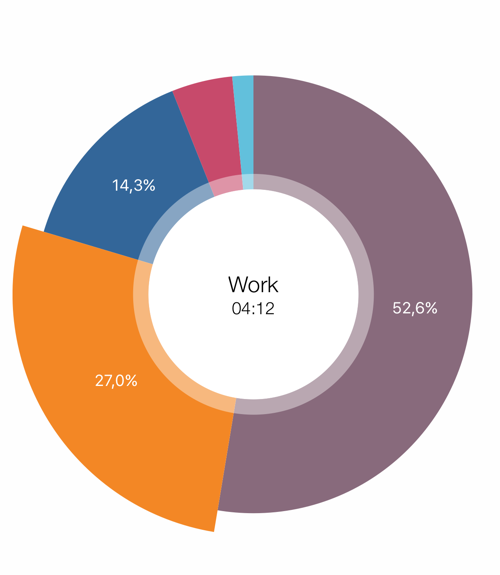 Language select
There are 5 localizations: English, Russian, Simplified Chinese, Traditional Chinese and Spanish. Prior to version 1.3, timetrack.io utilized the language selected in your device's Settings. Now, with version 1.3, your device's language selected in Settings and the timetrack.io language of operation within the app can be different.
Watch performance and bug fixes
The watch app is now more stable, more efficient and faster.