Please note that this is the first version of calendar integration. If you have some ideas or if you find bugs, please share them in Comments or send by email to support@timetrack.io
Finally, calendar integration features are available since version 1.3.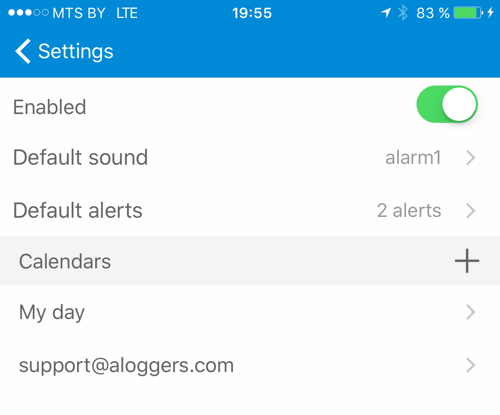 It's useful for the following use cases
Save logged time to calendar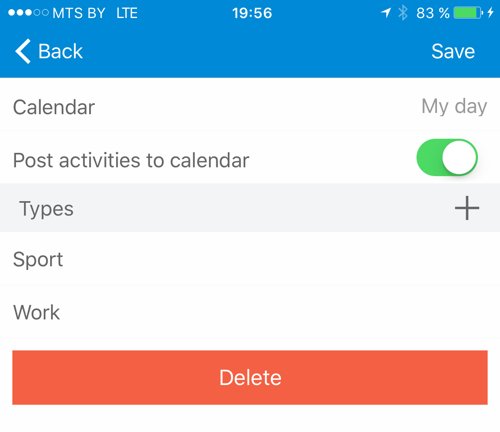 These are the Types that will be posted to Calendar automatically. For example; if you add "Sport", then, after pausing or stopping "Sport", will automatically post the logged time record(s) to "My day" calendar.
Schedule time with timetrack.io